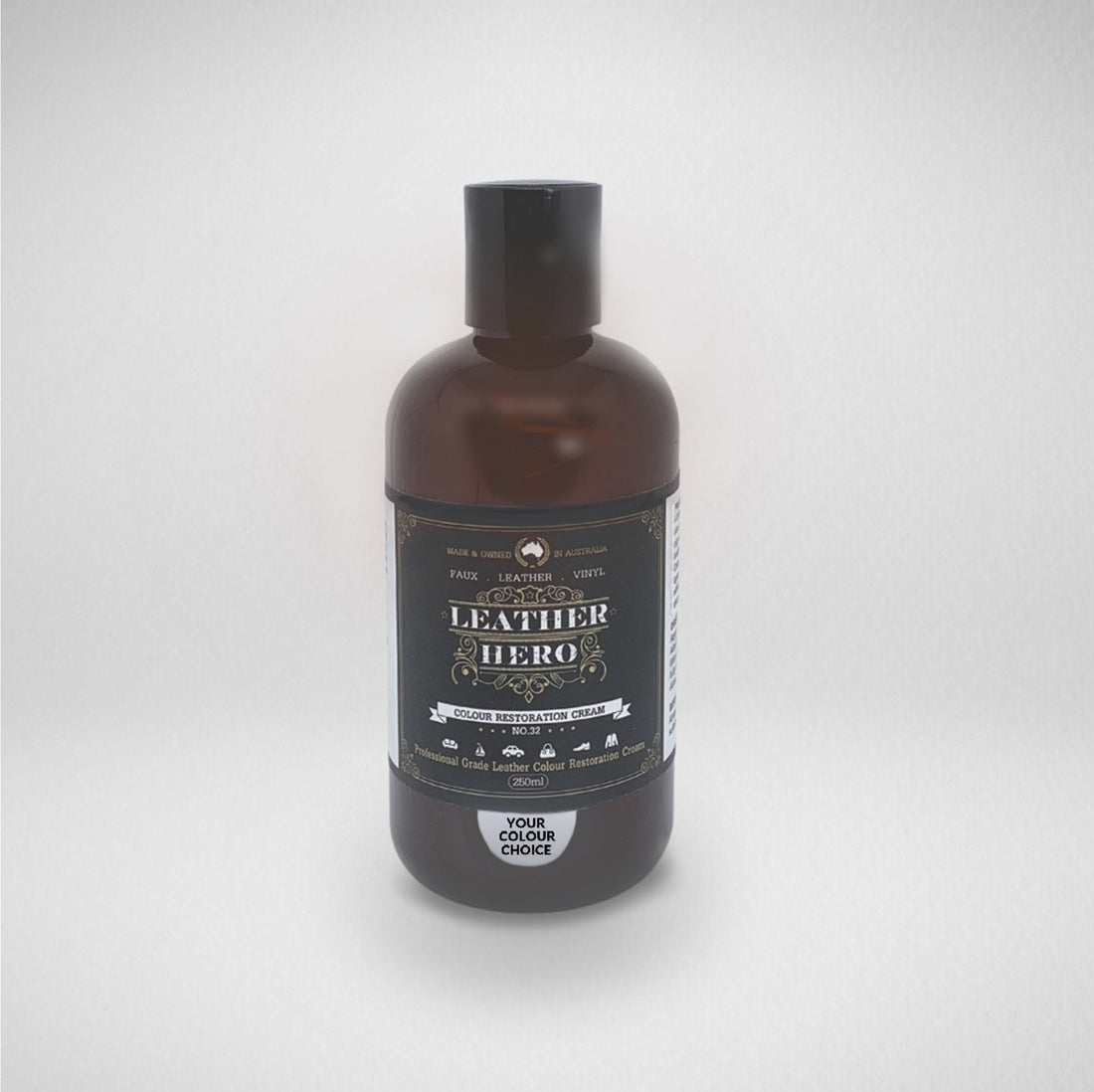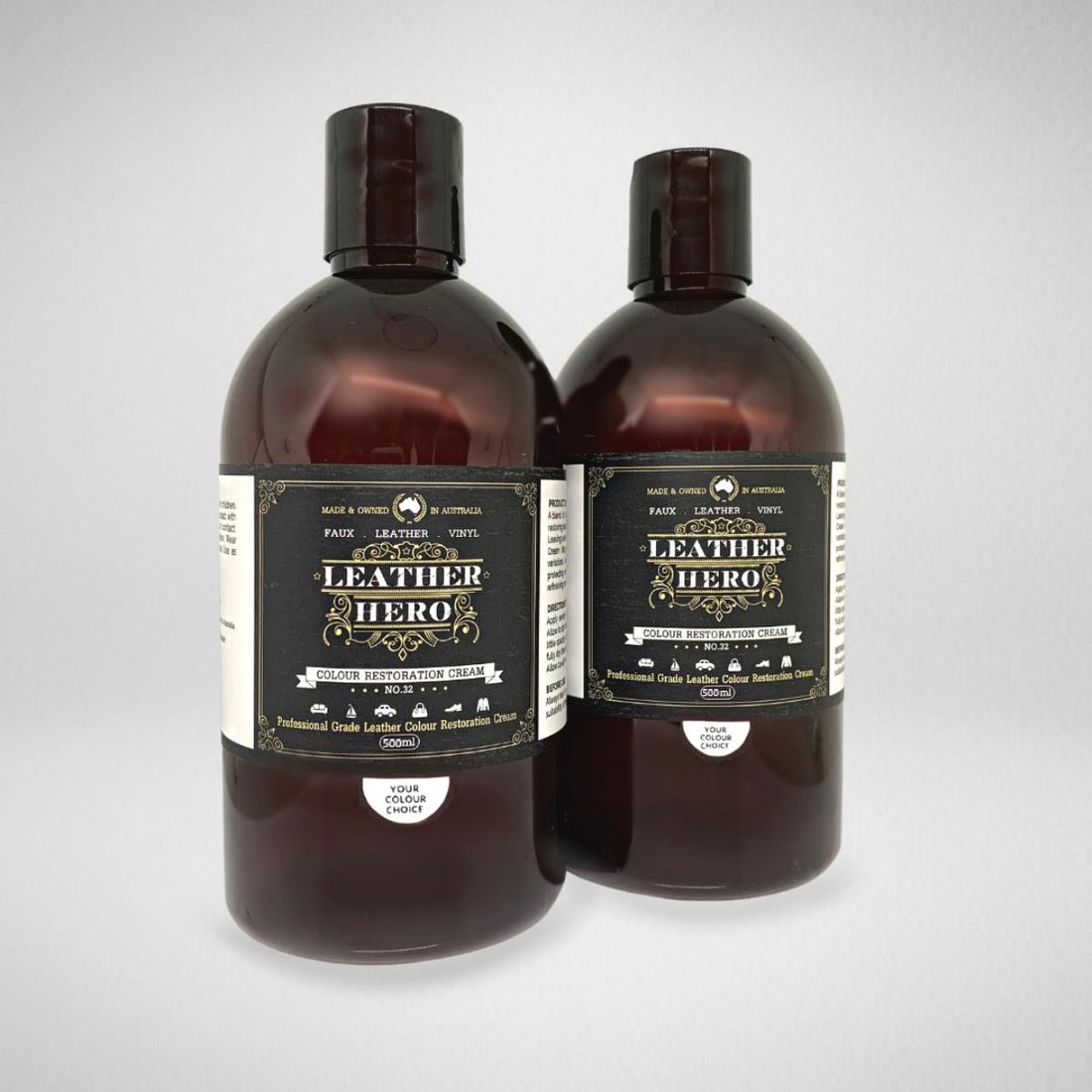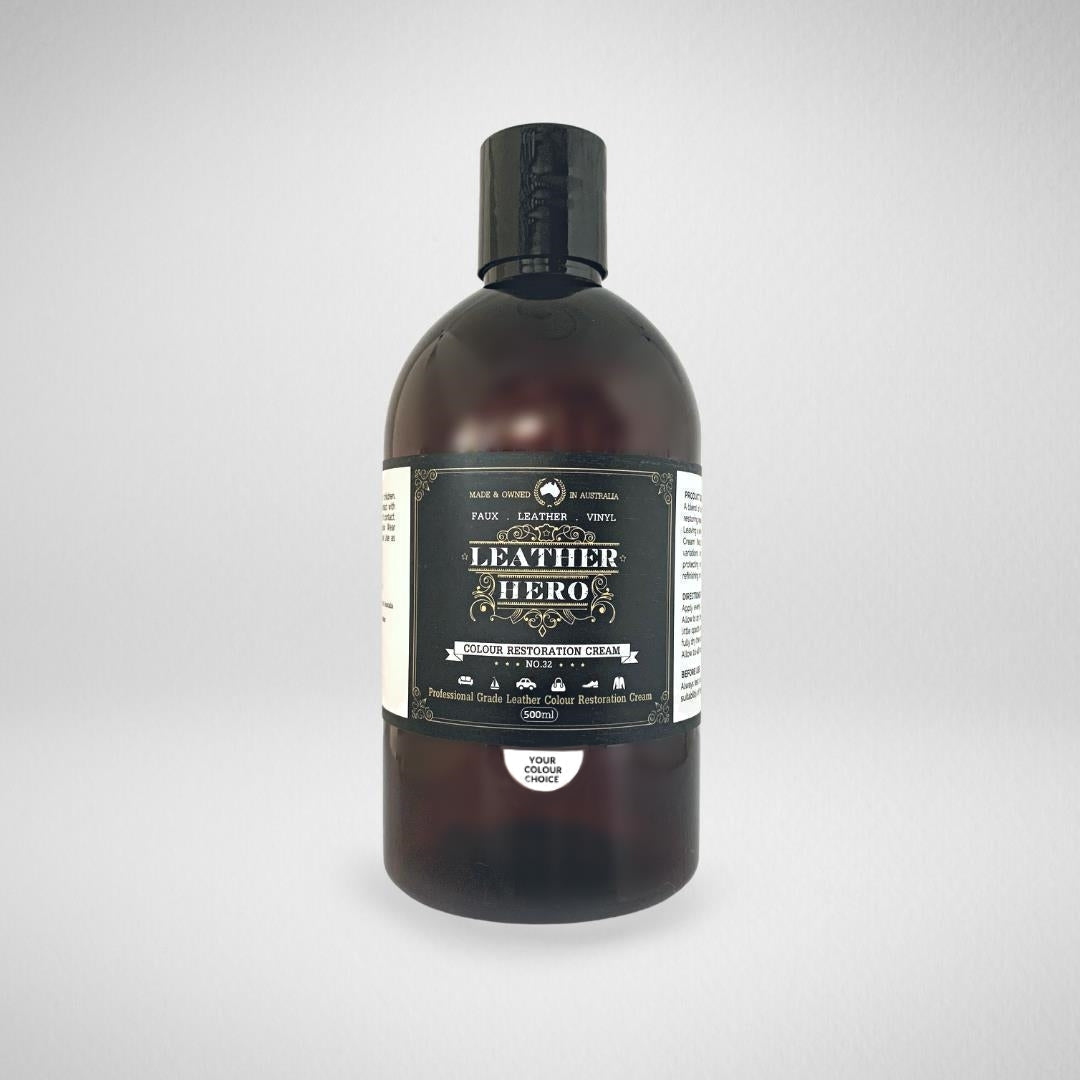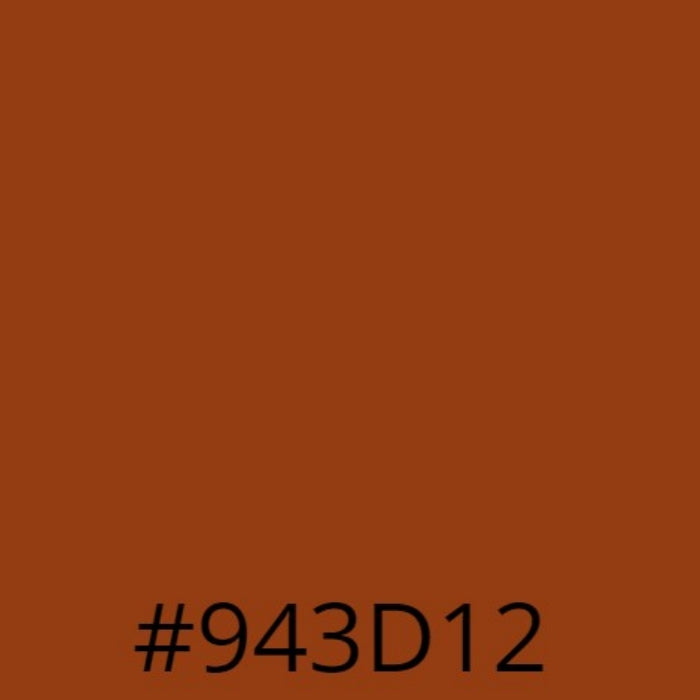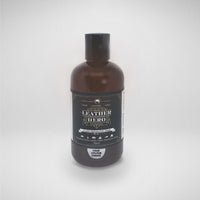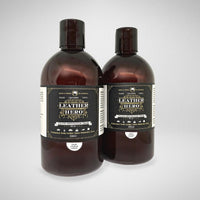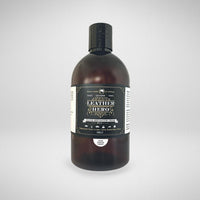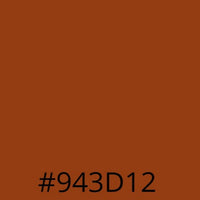 Leather Colour Cream - Aniline Ember
Colour Restoration Cream (No.32) 
This is an all-in-one colour refresher for light to moderately soiled, scuffed, faded, stained and worn leather.  
Easy to use, all-in-one wipe-on colour refresher
Ideal for same colour restorations (not suitable for changing colour)
Unifies colour, refreshes worn coatings, and looks clean and fresh
Lightly covers scuffs, scratches, marks and colour wear
Coverage can be sheer to almost full
Easy to refresh high traffic zones as needed
Formulated for pigmented (painted/coated) leathers and can be used on some  other types
Not suitable for use over leather filler
Water-based, fast drying, Australian made and used by professionals
Enormous range of colours
Apply by sponge to prepped leather
Self-sealing and durable, it won't rub off onto clothing

Amazing make-over
This colour restoring cream gives a truly impressive same colour make-over.  Keep your furnishings and car seats looking clean and fresh with this semi-opaque restoring cream. It gently covers mild surface damage such as scuffs and scratches, unifies minor colour variations, lightly conceals marks and stains and leaves a protective satin finish. 
Unlike polish, it's hard wearing and won't rub off onto clothing
This is not a polish or coloured wax. It is a pro-grade all-in-one self-sealing leather colourant. It was developed to enable easy, in-home or in-car all-over same colour make-overs. For extra durability, finish with 2 coats of clear Topcoat (No.7). 
2 simple steps 
First, remove surface soiling, waxes, silicones and oils, and open the pores for maximum adhesion of coatings 
Apply Colour Restoration Cream 
Optional: Apply Topcoat (No.7)
Coverage can be sheer or almost full. Apply 1 or more coatings until the desired coverage is achieved, giving high traffic areas extra attention. 
No special equipment
Do it yourself and save money. This kit assembles the products used by many professionals.  No special equipment is required and, after protecting your floors, you can work on your furniture, car seats, handbags or apparel right where they are.  
Colour & sheen

Choose from 85 popular colours. Sample Pots are great for colour testing. (They contain leather paint which is a different product but the colours are the same). 
The finish (sheen or shine level) is satin. If you'd like a flatter finish, add Dulling Agent (No.30) to the Colour Restoration Cream (No.32). If you'd like a shinier finish, add Topcoat Gloss or High Gloss then apply a couple of coats over your colour work. Sold separately.
Durability comparison
When colouring pigmented (painted/coated) leathers, maximum durability is usually achieved using the Repair & Recolour Kit (a more extensive process). Colour Creams trade some durability for ease and convenience. Note: there's no trade-off when it comes to aesthetics; it looks and feels beautiful. To extend durability, ensure thorough surface prep, apply clear topcoat over the colour cream (when dry), adhere to a regular care regime and prevent abrasion from pet claws etc.  
Want to know more about the products? Read through the info on this page and the individual product pages then head to the How To library to learn more about choosing your colour and how to use the products. 
Need accessories for your job? Here they are.
Want to compare colouring systems? Here's your guide
Instructions: Print the Directions for Use, Tips and Details  
This products is designed for pigmented (painted/coated) leather. It can also be used on some older aniline, semi-aniline, waxed and oil pull-up leathers although the Aniline Restoration Kit may be more suitable.

It is not suitable for use over leather filler or for changing colours. A good colour match delivers best results.
Summary
1) Work area
2) Vacuum
3) Surface Prep
4) Colour Restoration Cream
5) Optional: Topcoat (Sold separately)
_______________________________________________________
1) Work area
Lay down drop sheets to protect your work area and ensure good ventilation.

2) Vacuum
Vacuum to remove pet hair, dust and loose particles.

3) Surface Prep
Spray Spot & Prep (No.4) (Sold separately and in kits) on one area at a time. A scrubbing brush can be used to agitate into the grain. Use a cloth to wipe away dirt and grime from the leather using moderately firm pressure. Repeat until all areas are thoroughly clean and free of soiling, oils, silicones, waxes and emollients. Apply extra cleaner and scrubbing on greasy areas. The aim is to remove grease from the surface as its not possible to remove it from the inner structure.

Note: If the coatings on your leather are inferior, old, compromised or worn, there may be some coatings disturbance (colour coming off onto the cloth). Whilst minimising colour removal is desirable, a thorough clean is essential for optimal adhesion of the Colour Cream.

Optional: Smooth rough areas
Whilst it's not necessary to sand all areas, if there are areas that are rough to touch, smooth them by sanding with 800 grit sandpaper. The aim is to remove any loose or flaking coatings, smooth surface irregularities, and keys the surface to promote a good bond between the substrate and new coatings. When done, wipe over to remove dust.

4) Colour Restoration Cream
Colour test
Do a test spot of Colour Restoration Cream to an inconspicuous place. Allow to dry then assess the colour. If it needs adjustment, blend in other colours (sold separately) to achieve the right colour for your job.

Optional: Adjust shine
If you want a Matte result, add 5%-30% Dulling Agent (No.30) (sold separately) to the Colour Restoration Cream (No.32). More can be added if required. Test as you add. Apply a 1-3cm spot, dry it with a hair dryer then decide if more Dulling Agent is needed.
If you want a shiny result, add around 10% Topcoat (No.7) Gloss or High Gloss to the Colour Restoration Cream (No.32) and, when all colour work is completed and dry, apply 2 coats of glossy topcoat to finish.

Application method
Colour cream can be applied using a sponge or foam/paint brush. Treat one area at a time. It can be beneficial to practice in an inconspicuous area to learn how the product handles. Pour some cream onto a sponge, then, using moderate pressure, wipe it across the surface of the leather, finishing with smooth, even strokes. Experiment with circular, long or crosshatch techniques to find the one that is right for your job. The product dries quite quickly. Take care not to disturb the coatings whilst drying as this can cause sweep and drag marks. Be sure to coat all areas including nooks and crannies.
In high wear areas, build up the finish with a few coats. Apply extra layers to cover marks and stains. One to two layers may be enough for hidden areas such as between cushions. If there's any sticking, dry the cream with a hair dryer before allowing the panels to rest together. Between each coat, allow 30 mins or more for the cream to dry or carefully heat with a hair dryer or gentle sunshine to speed up drying. It is typical to apply 1-2 coats to low wear areas (backs and sides) and 2 – 6 coats to high wear areas. More can be applied if needed. Continue to apply until all areas have been treated to the desired level.

6) Optional: Topcoat
When colour work is done, allow 2 or more days drying time then apply 2 coats of clear topcoat for extra durability. When the colour coats are dry, apply topcoat using a sponge, roller or spray-gun. Allow drying. Apply a second and final coat. Prioritise high traffic areas. Allow to dry. Prevent freshly coated faces touching until they are dry.
Note: Matte topcoat is best applied with a spray gun. If hand application leaves a streaky finish, try mixing approximately 20% Colour Restoration Cream (No.32) into both or the last coat of Topcoat.

Drying time
When done, allow a couple of days before using the leather again. The coatings are touch dry in 30 mins, dry in 2 days and fully cured in 14 days. Treat the coatings with care to avoid scratches, scuffs or other damage. Don't use covers such as sheets or blankets in the first 2 weeks as fibres from the fabrics may embed in the soft coatings and pull them off when lifted. This make-over process can be repeated as needed. Refresh intervals vary depending on the type and condition of the leather as well as the amount and type of use the leather receives.

Tips
• Avoid touching the leather between coats during the restoration process as body oils could compromise coatings adhesion

• There is no 'normal' number of coats as each piece of leather is different and some colours build coverage faster than others

• Mild sunshine, a room heater or a hair dryer can be used to speed drying between each coat.

• Avoid using Spot & Prep (No.4) or other cleaners (including water) on new coatings until they are cured (14 days).

• If you find any blemishes, grit or hair in your coatings, allow a couple of days drying (or speed dry with a hair dryer) then lightly sand with 800 -1200 grit sandpaper. Follow with additional coating over the affected area.

• If at any time, you see coatings disturbance during the process (for example, Topcoat appears to remove some colour), the coatings are not dry yet. Allow further drying.

Maintenance
This make-over process can be repeated as needed. Refresh intervals vary depending on the type and condition of the leather as well as the amount and type of use the leather receives. Note: Colours prefixed with the word 'Aniline' contain a small percentage of dyes. No matter the maker, dyes are not UV stable. Some fading can be expected in
high UV environments. Protect (No.3) contains a UV barrier that can help to reduce UV fading when applied regularly.

After care
After 7 or more days of drying, condition with Nubuck, Suede & Aniline Nourish (No.11) (also available in a kit with Nubuck, Suede & Aniline Cleanse (No.10) and protect with Protect (No.3) (always do a test spot first) if no additional shine is desired. Waxy Care Kit can be used if shine is desired.

250ml: 1-2 armchairs or 1 x recliners, 1 x 2-3 seater sofa, 4-8 dining chairs, 1 car interior

500ml: 1 x 2-3 seater sofa plus 1-2 armchairs or ottomans or chaise

1L: 1 x large modular lounge or multiple large treatments

Note: Coverage estimates are approximate. Coverage is affected by a number of variables such as the type and condition of your leather and the colour. Your job may require more or less of one or more kit components.
Ideal for: refreshing the coatings on pigmented (painted/coated) leather. This product gives sheer coverage. It is not suitable for changing colour (See Repair & Recolour Kits). It give light coverage over marks and stains. For full coverage, use a Repair & Recolour Kit. For best results, using a colour that matches your leather is recommended.

Use with: Can be used with Spot & Prep (No.4) for cleaning and surface prep. Topcoat (No.7) can applied over Colour Cream when dry to extend the rub-resistence and durability of the coatings.

Application schedule: Every piece of leather is different as is the amount and type of usage. Colour Cream can be refreshed as needed after surface prep.

Application method: Apply by hand using a sponge.

Best accessories: A soft bristle scrubbing brush, applicator sponges, gloves, drop-sheets, and white microfibre cloths.

Instructions: On the label, Directions for Use, under the How To tab.

Drying time: Each coating may take around 30 mins to 1 hour to dry. A hairdryer can be used to speed drying. Your project will be touch dry in an hour, dry in 2 days and cured in 14 days.

Time before use: Ideally, allow 2 days before using if possible.

Available in a kit: Yes

Tips:

Success starts with a well prepared surface. When cleaning, work quickly. Use a brush to agitate into the grain and use firm pressure when cleaning

Experiment with the right stroke for your leather; eg, cross-hatch, random or long straight strokes

Build coverage with extra coatings

Speed up drying using a hair dryer, room heater or gentle sunshine

Avoid disturbing coatings during drying

Test before use: Always test products in an inconspicuous area first.

Storage: Lid on tight and away from direct UV light and heat (in a cool dark cupboard). Avoid contaminating the contents with baterial sources including skin.
Every 3 months:

1) Cleanse (No.1) to remove soiling, body oil and perspiration
2) Nourish (No.2) to moisturise and maintain suppleness
3) Protect (No.3) to protect from soiling, make cleaning easier and minimise UV damage

Available separately or in kits.

Wait 14 days before applying any products or wiping with water.

A damp cloth can be used between services.


All-in-one Refresher
Keeping your leather looking amazing couldn't be any easier!
When the coatings on your leather begin to show wear and tear, refresh them with this wipe-on colourant. It looks and feel just like showroom leather. Fast-drying, self-sealing and durable; it won't rub off onto your clothing. Refresh your high traffic areas as often as you like to keep your leather looking its best.
Clean & fresh coatings make all the difference
Pigmented/coated leathers are practicle and appealing. With normal use over the years, they can develop scuffs, colour wear, and marks. Life happens!
The great news is, these blemishes can be covered and your leather can look clean and fresh again.
Find your matching colour, prep the surface then wipe on the all-in-one colour cream until you are happy with the coverage.
Once you know how, you'll realise how easy it is to have well-maintained leather coatings all the time.