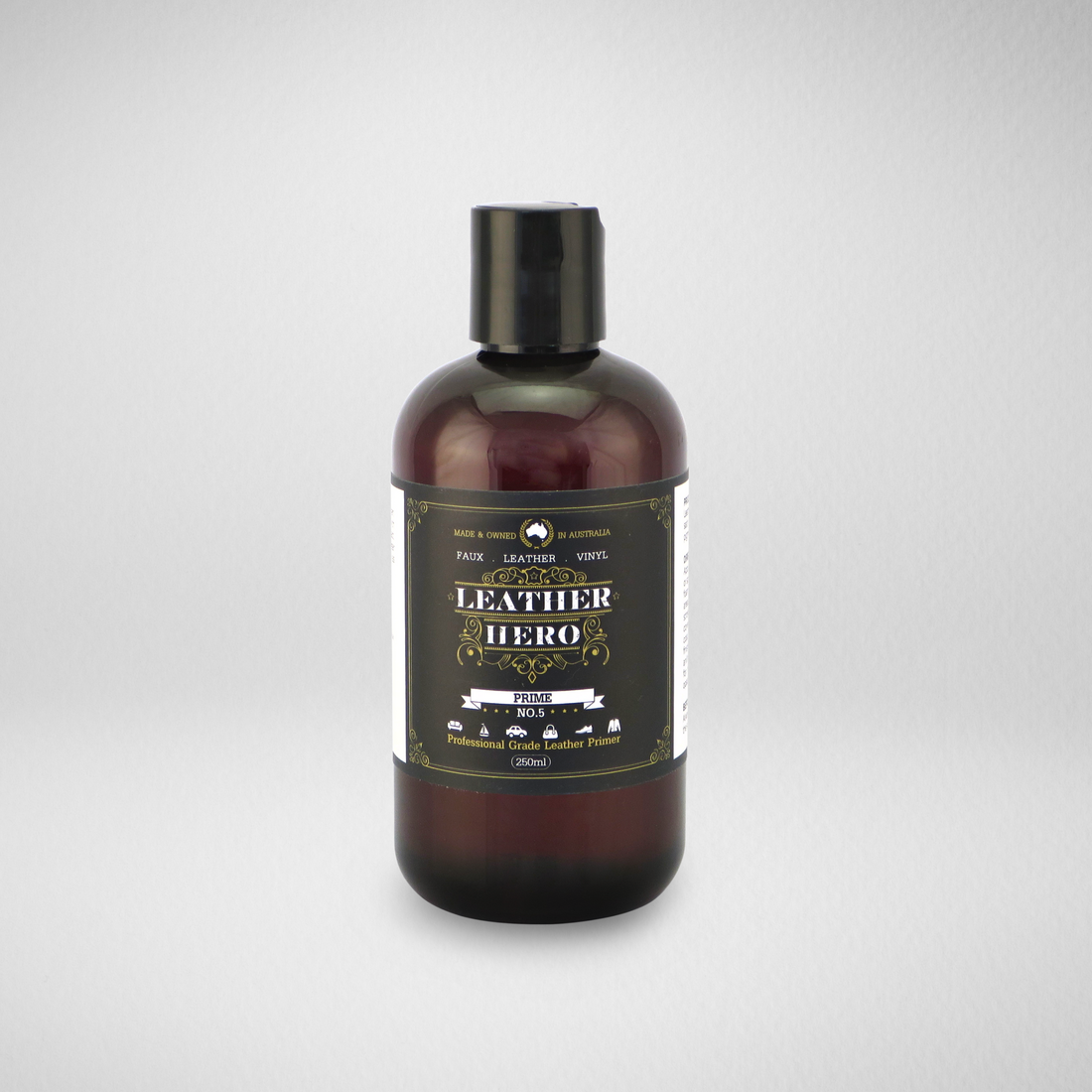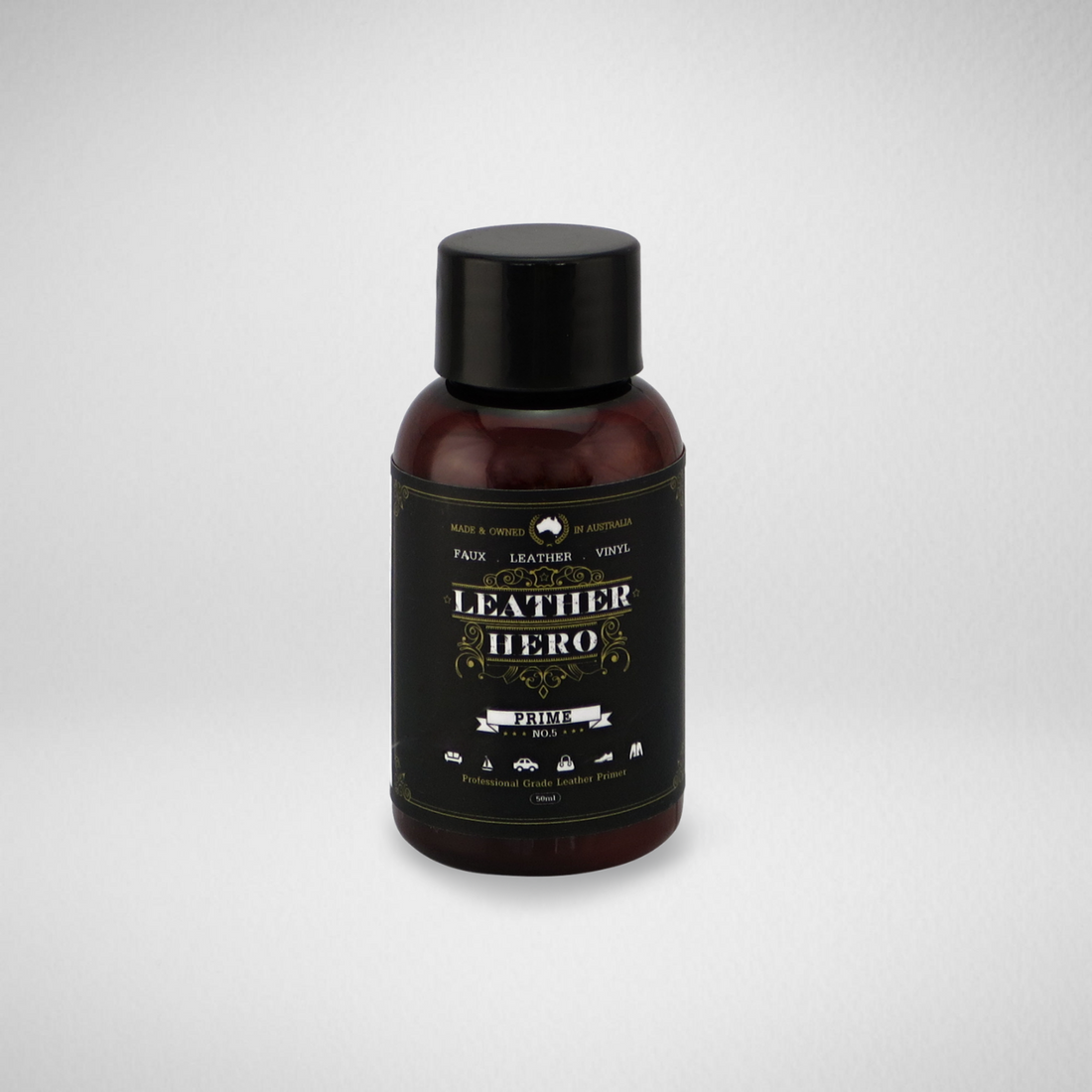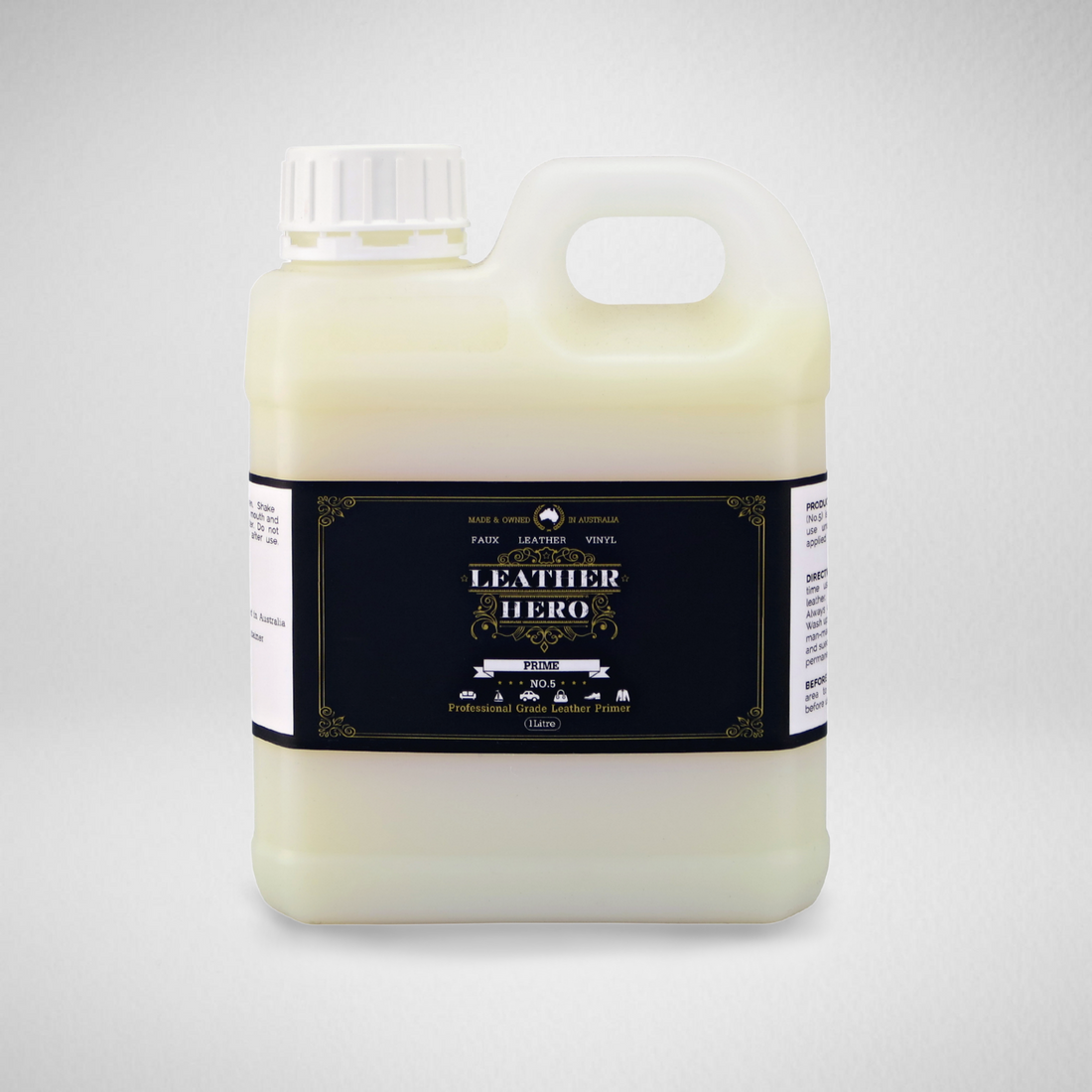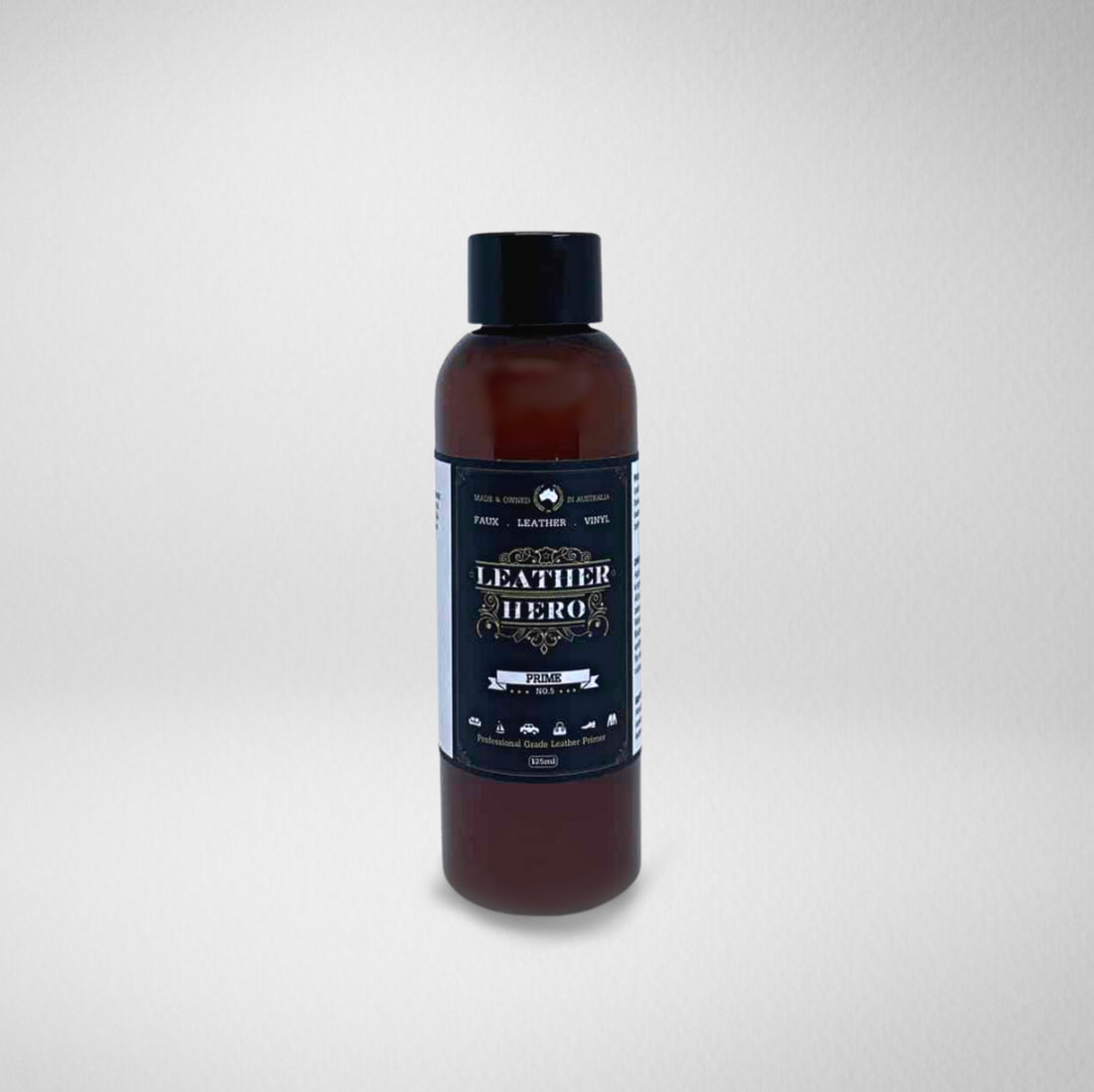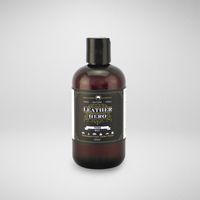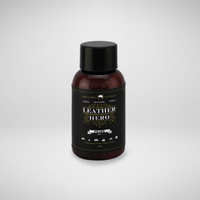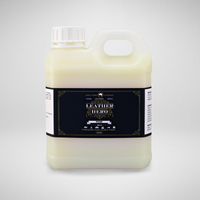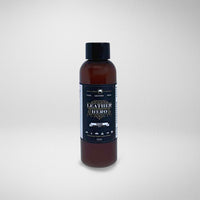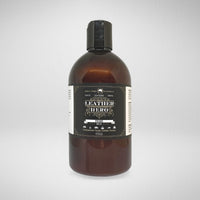 Prime (No.5)
This is a water-based adhesion-promoting base-coat primer for using under leather paint. Like most coatings processes, the best results come from good surface prep. Whatever you are repairing or recolouring, you want maximum adhesion of coatings via a strong bond between the leather and the colour coats. 
Promotes optimal adhesion between leather and new coatings
Use after cleaning and sanding and before colouring
Can be used under and over leather filler and binder
Dries fast and clear
Easy to apply by sponge
Water-based

Self leveling
Why is priming important?
Good adhesion is a key factor of durability. Coatings that stick well, wear longer and better. Priming before colouring maximises adhesion thereby contributing to the most durable result possible for your job. For porous, exposed leather, Prime (No.5) can help to seal the surface before recolouring.

Beware repair systems that don't take priming seriously
Some leather repair systems skip this step or have primer added to the leather paint (which just makes the paint tacky which then becomes problematic). 
Just like in the tannery
When your leather was coloured in the tannery, a primer was used to ensure a quality finish. Leather Hero's Prime (No.5) lets you replicate the tannery process without cutting corners. 
Easy to apply
Easy to apply, simply sponge over the prepared surface. Clear drying, Prime (No.5) can be used under and over leather filler, over leather binder and under leather paint. 
Suitable for use on most leather types when doing colour work using leather paints and colour creams.
Not suotable for use with dyes.
50ml: A small touch-up area of approximately 30cm2 to 500cm2. 1 x seat cushion, 1 x handbag, 2 x armrests
125ml: 1 x small chair, 3 standard seat cushions, 2 front car seats
250ml: 1 x recliner, 5 x car seats
500ml: 2-3 seater sofa, full car interior
1L: Large modular sofa,
1) On a thoroughly cleaned and prpepared/sanded surface surface, apply by sponge to one area at a time.
2) Use the sponge to wipe up any pooling along piping or seams. Avoid disturbing whilst drying.
3) Allow drying before applying any other coatings. A hair dryer can be used to speed drying times.
4) Can be used under and over leather filler and leather binder
5) Apply a second coat to areas that are delamnated or where the leather is exposed
6) When dry, proceed with colour coatings.
Ideal for: Promoting maximum adhesion when recoating pigmented leathers as well as synthetic materials with leather paint.
Can also be used on aniline, semi-aniline and waxed leathers when colouring with leather paint.
Finish: This is a base coat. Your choice of leather paint and topcoat will determine the final level of shine.
Use with: Leather Paint plus the full refinishing system in our Repair & Recolour Kits.
Application schedule: Reapply only when recolouring.
Application method: Pour onto a sponge then wipe evenly over the surface.
Best accessories: A sponge.
Instructions: On the labels, Directions for Use and under the How To tab.
Drying time: 30 minutes - 1 hour. Can be force dried with a hair dryer.
Time before use: wait 48 hours after completing all colour work.
Available in kits: Yes
Tips:
Protect your work area and wear gloves
Work quickly
Avoid disturbing the coating whilst drying
Apply second coat to exposed leather areas
Test before use: Always test products in an inconspicuous area first. There are many makers of leather and leather coatings and whilst most are to standard, there may be some that are not.
Storage: Lid on tight and away from direct UV light and heat (in a cool dark cupboard). Avoid contaminating the contents with baterial sources including skin.
Make it stick
A big part of achieving a long lasting result is maximising the adhesion of the new coatings to the old ones.
Prime (No.5) is an adhesion promoter. Its job is to make leather paint stick optimally.
When pigmented leather is created in a tannery, a 'base-coat' of leather primer is applied before the colour coatings. Prime (No.5) lets you use the same process for best possible results.